Second grade students in Mrs. Currier's class are getting acquainted with the chicks that recently hatched in their room. Thanks to board member Jerry Hansen who makes this project possible.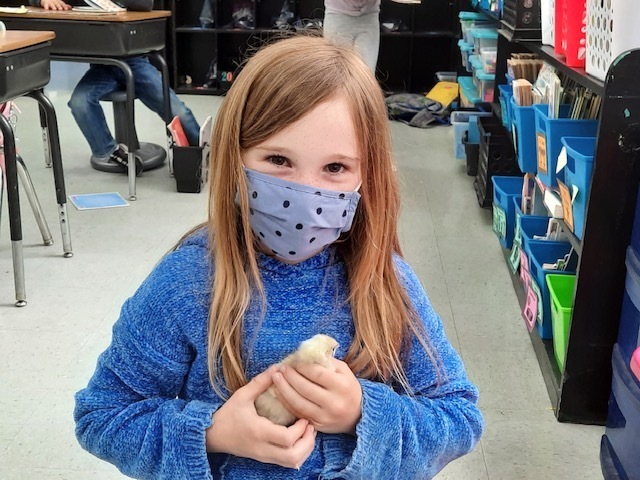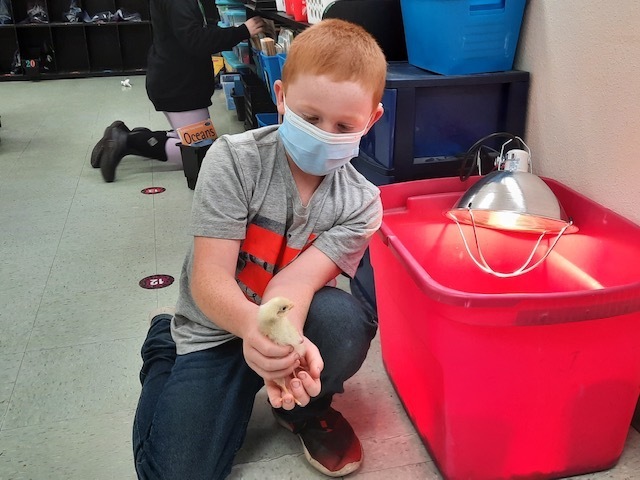 U.S. Forest Service Six Rivers brought Smokey Bear to visit Ferndale Elementary School primary classes today. Smokey talked to the kids about campfire safety and keeping our forests safe. They also enjoyed seeing USFS engine 351.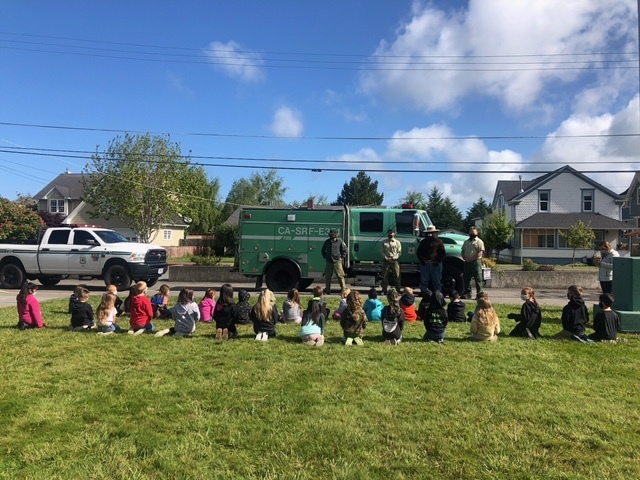 Thank you DCI! Ferndale Elementary School would like to thank DCI Builders for donating their labor and installing new windows in the FES gym. Prior to DCI's help, cold air and rain were getting in the gym and warm air out. The gym is now much warmer, and the utility bills have gone down. Thanks again DCI for your continued support of Ferndale Elementary.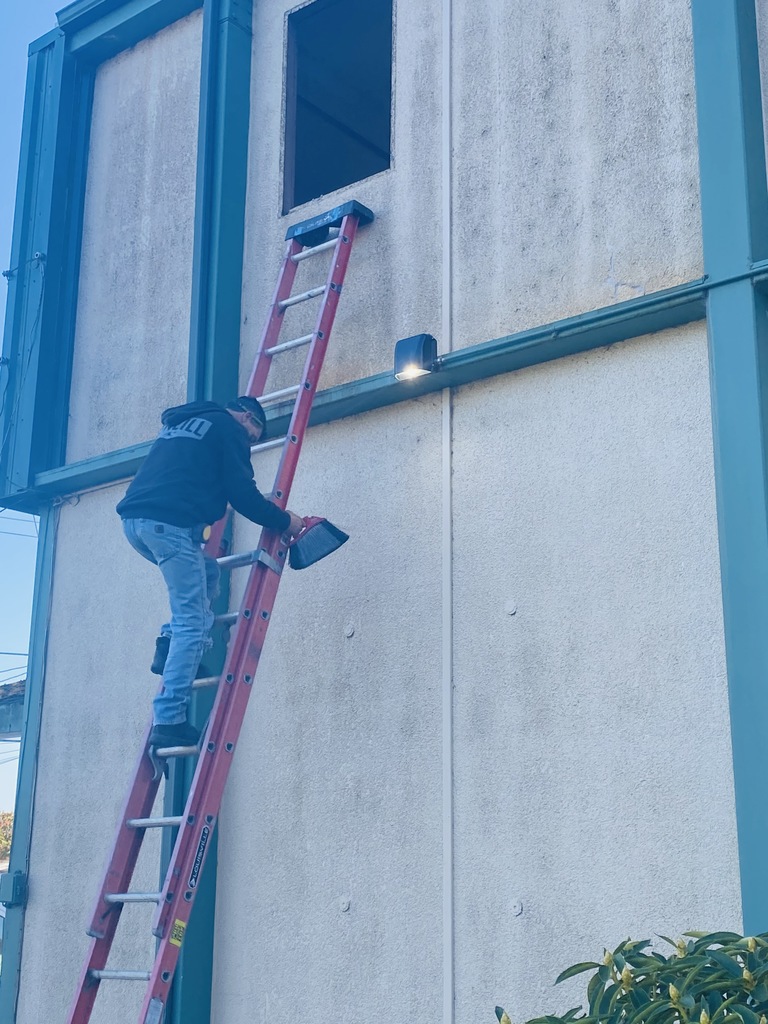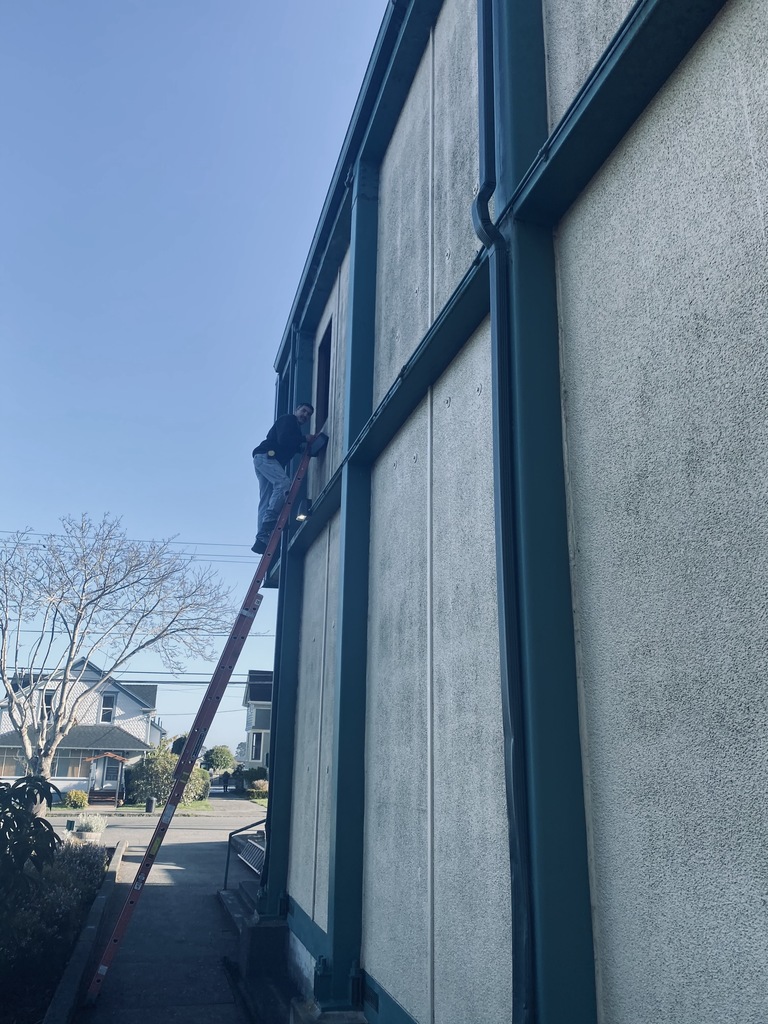 Spring Break/No School April 12th-16th

Ferndale Elementary Healthy Kids Survey:
https://wested.ugam-apps.com/wed/ts/uY3H
The California Healthy Kids Survey (CHKS) is an anonymous, confidential survey of school climate and safety, student wellness, and youth resiliency. It is administered to students at grades five, seven, nine, and eleven. It enables schools and communities to collect and analyze data regarding local youth health risks and behaviors, school connectedness, school climate, protective factors, and school violence.

Congratulations to Ferndale's 7th grader Tinnley Pidgeon, who won first place with her history day project in the NHD North Bay Competition. She competed in the 6th – 8th grade individual documentary category which included entries from Sonoma, Marin, and Humboldt Counties. Tinnley's documentary was about the use of carrier pigeons during wartime and the lives they saved. When asked about her film, she stated that she spent most of her President's break working on it. Tinnely will now represent Humboldt County at the California National History Day competition in May. She is the daughter of Beckie McCanless of Ferndale and Matthew Pidgeon of Redding.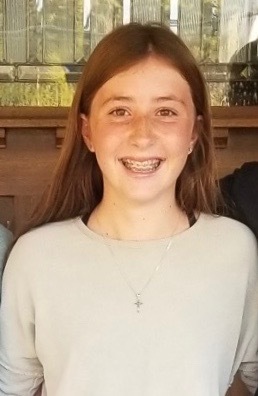 Kindergarten Registration - 2021/2022 School Year Please stop by the office, we are available Monday - Friday from 8:00 am - 3:30 pm. If you have any questions please contact us at 786-5300, we look forward to meeting you.

Welcome to our new board members!