Ferndale High School performs exceptionally well compared to our local county and state. Well done, Wildcats!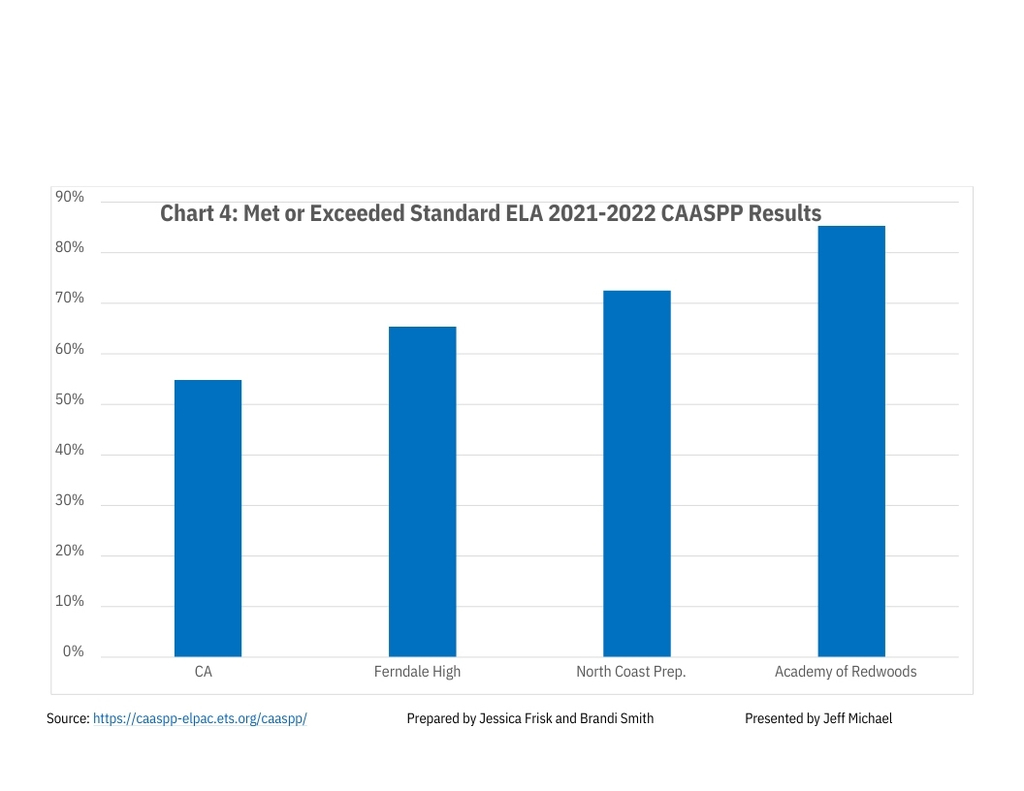 Congratulations, Megan Collenberg! Mrs. Collenberg is a recipient of this year's Humboldt County Excellence in Teaching Awards. We are proud of you Mrs. Collenberg!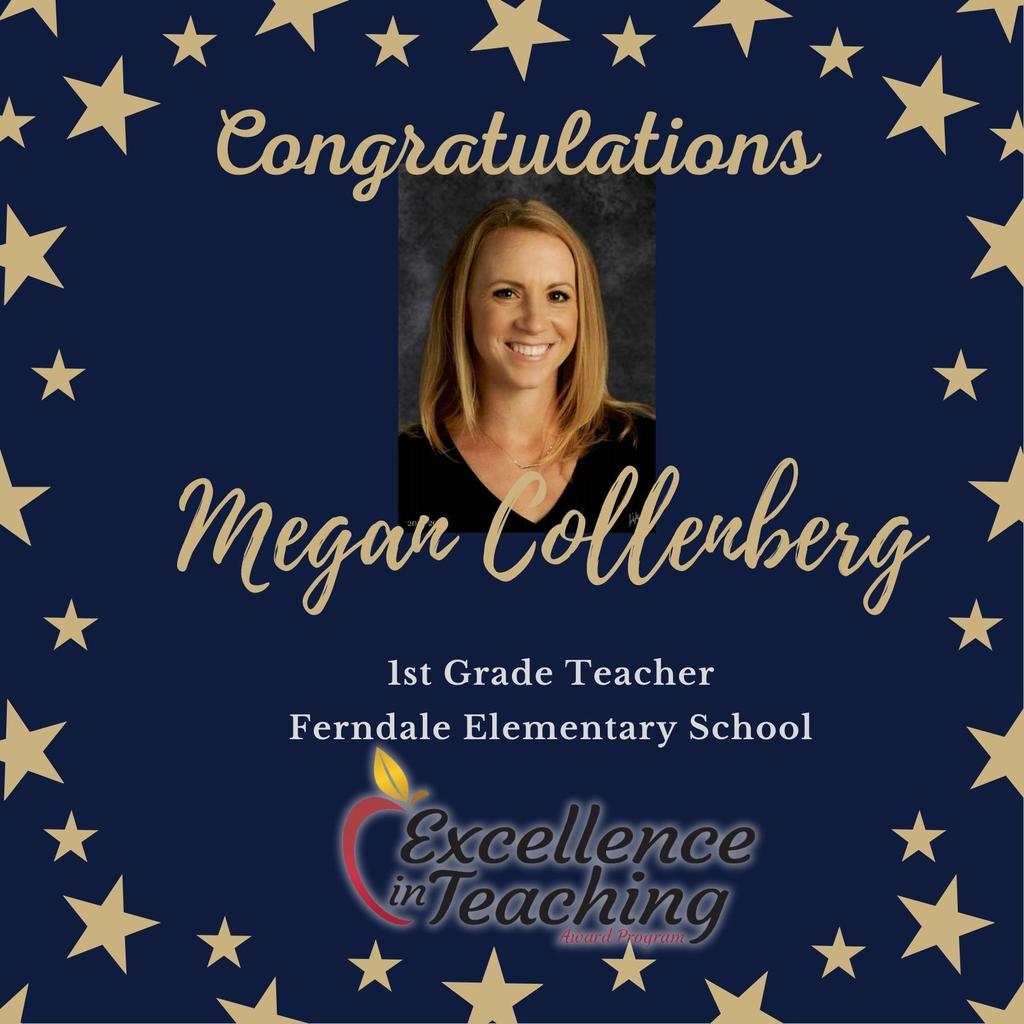 On April 13, a 12-member Hiring Panel, comprised of teachers from Ferndale High School, Ferndale Elementary School, parents, and all five FUSD Board of Trustees members, met to discuss and interview applicants for the position of District Superintendent. The Hiring Panel officially asked the Board of Trustees to approve Mrs. Danielle Carmesin, the current Principal at Ferndale Elementary School, as the new Superintendent of Schools. In their Closed Session meeting on Wednesday, April 19, the Trustees voted unanimously to approve Mrs. Carmesin as the FUSD Superintendent. She will blend this new duty with her current role as Elementary Principal and remain at FES. The Ferndale High School Principal opening has been advertised on several educational platforms and will close on April 28. The same Hiring Panel will interview the qualified applicants on a date soon after May 1, 2023. On behalf of the Board of Trustees, I'd like to thank you for your continued patience and support. Ferndale Unified School District is a better place because of your commitment to greatness, as parents and guardians and from our entire staff. If you have questions or comments, please feel free to contact Mrs. Carmesin or any of your School Board members. With Eagerness and Continued Commitment to Excellence, Danella Barnes-Penman FUSD Board of Trustees, President

Please check out our News Section on our website; we've posted our April Board Report and Newsletter.


Please consider supporting Ferndale High School Safe and Sober online bake sale. Items have been posted and will be available for pick up on Saturday, April 8th. To view the items, please click on the event below and click on the discussions tab. Thank you for your support.
https://www.facebook.com/events/586594676525809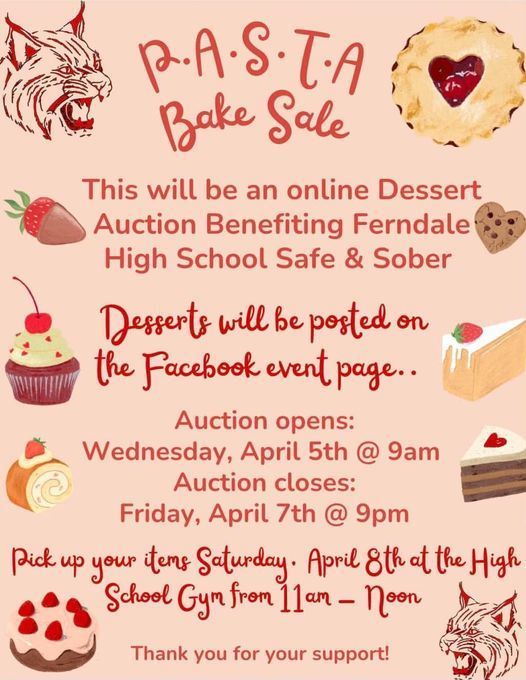 Today the Book Fair begins. It's 12:30-3:30 today through Thursday. See you there.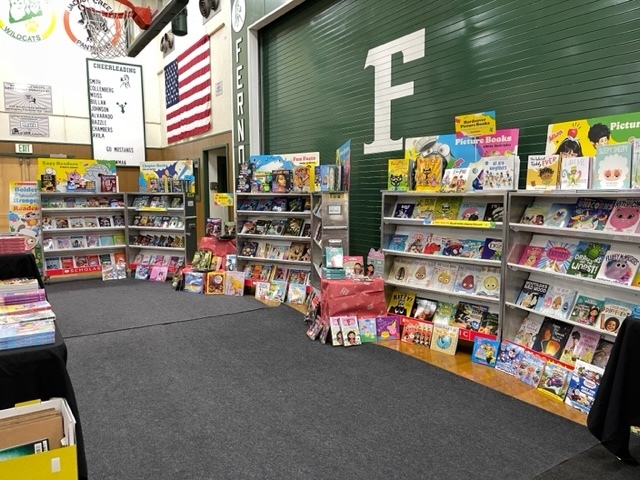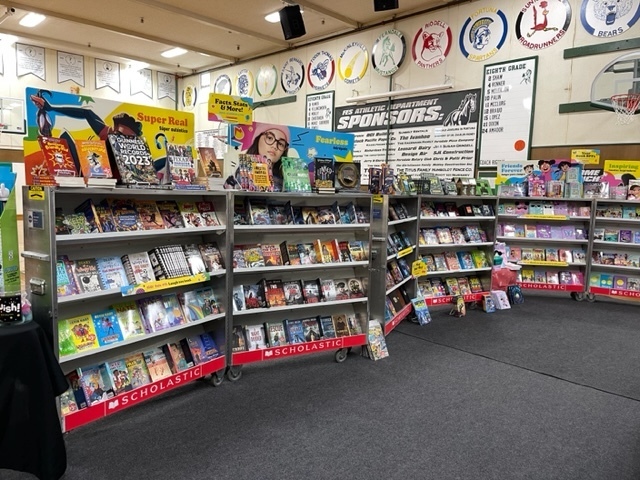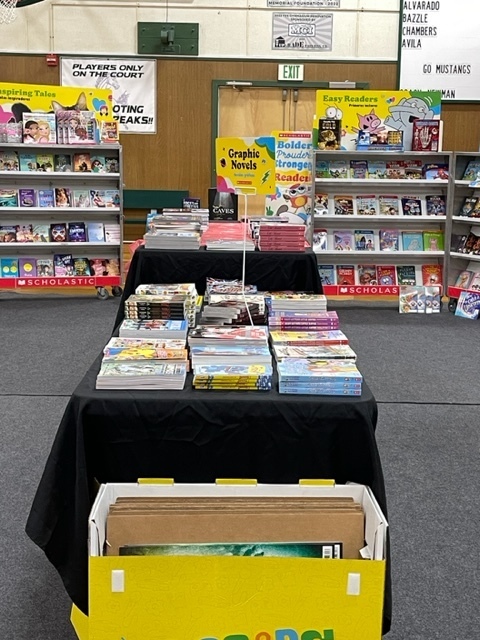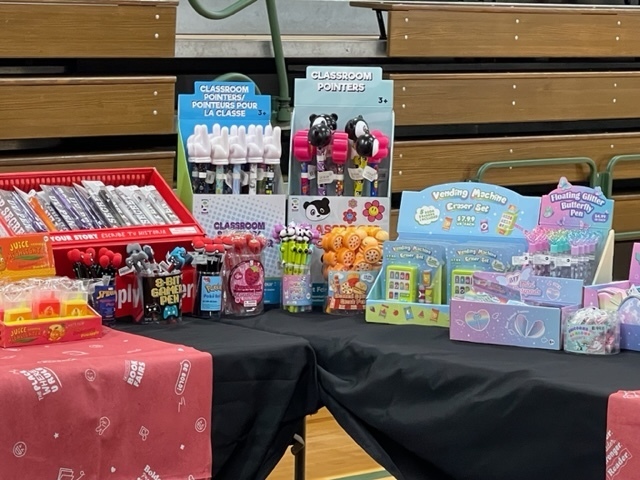 The Ferndale Unified School District Board of Trustees Invites you to their working board meeting this Saturday, March 4th, at 10:00 a.m. in the Ferndale High School Library.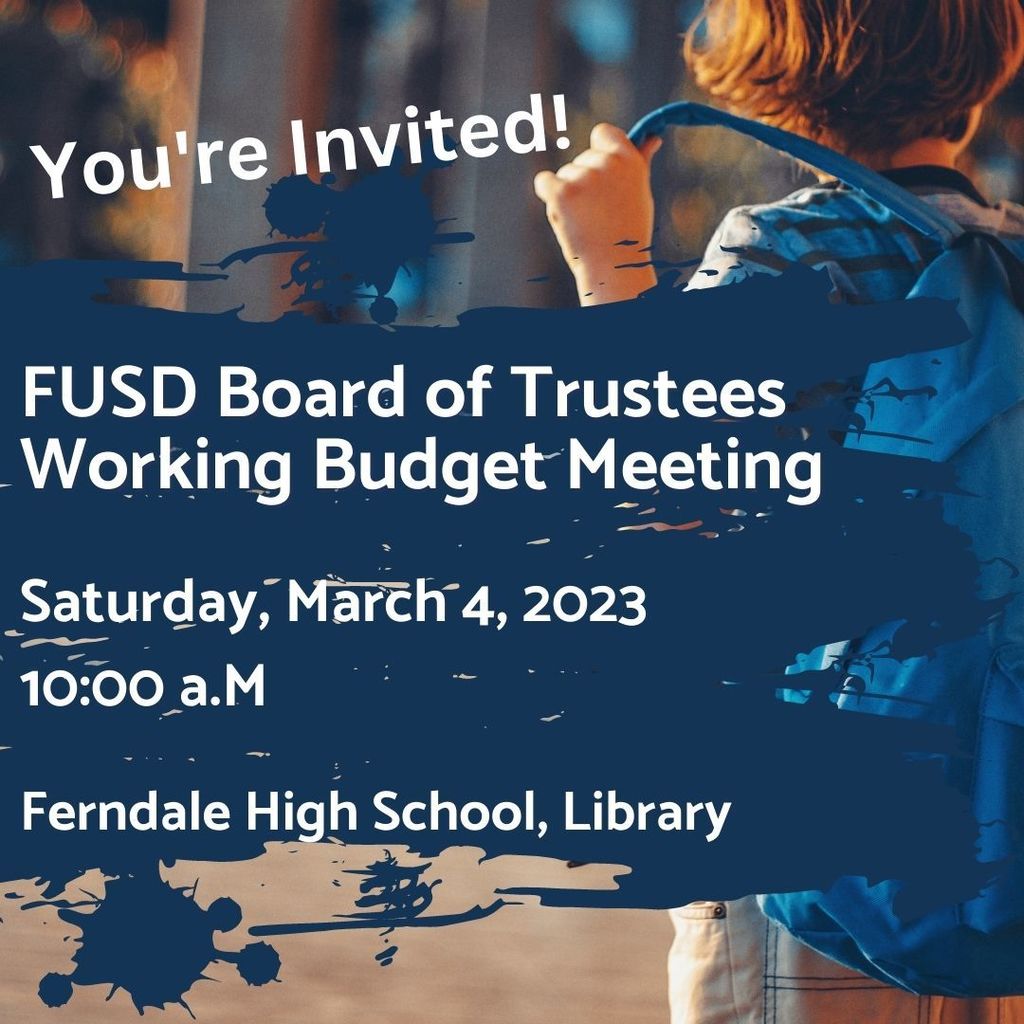 That you to Jerry Hansen (School Board Member) and his wife Gloria for providing lunch for the staff at both the Elementary and High School at the end of our school year. This is something the Hansen's have done for many years, and we are very appreciative.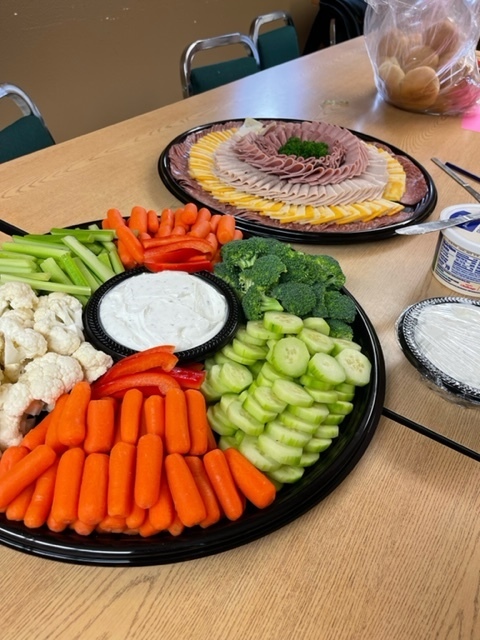 Ms. Rodriguez's class listen to a presentation on sheep at Ferndale FFA's Ag Day.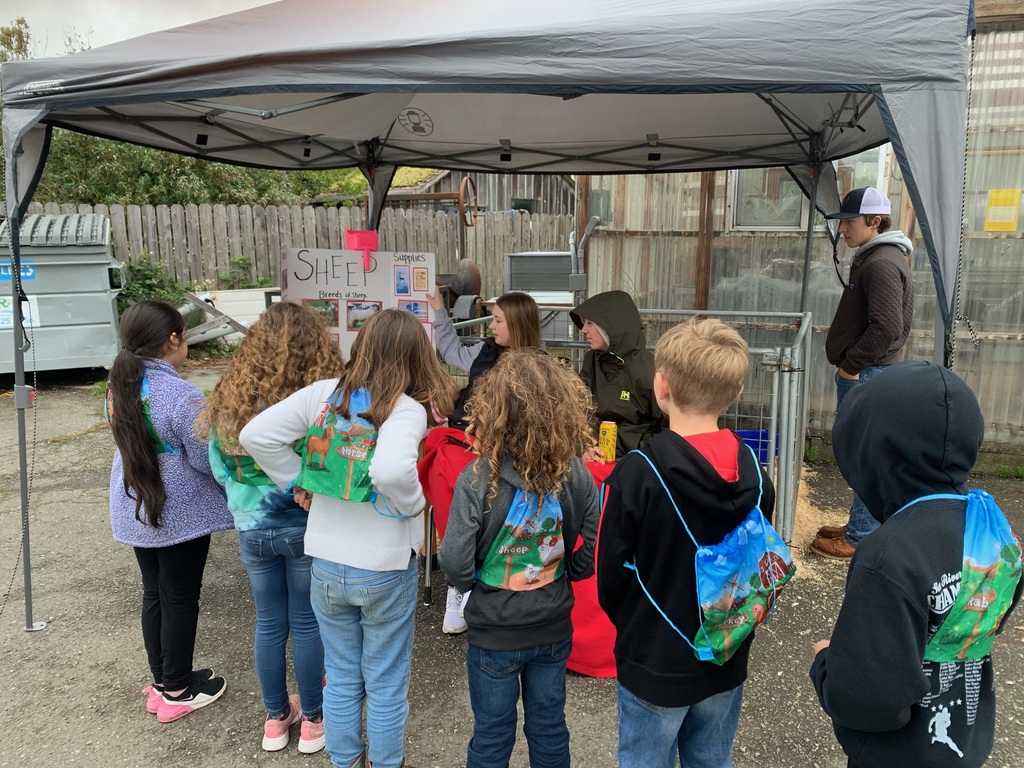 And.....TK and Kindergarten enjoying all the stations at Ferndale FFA's Ag Day.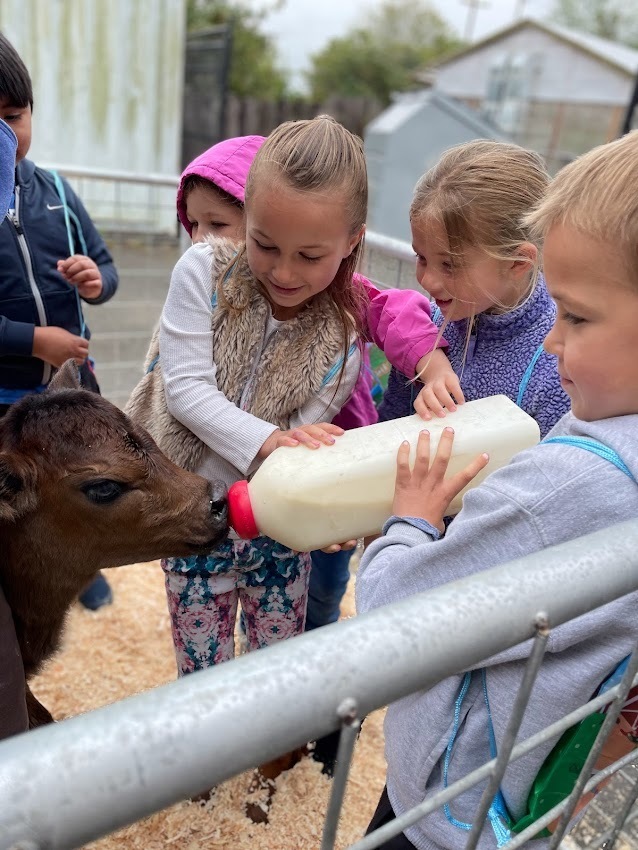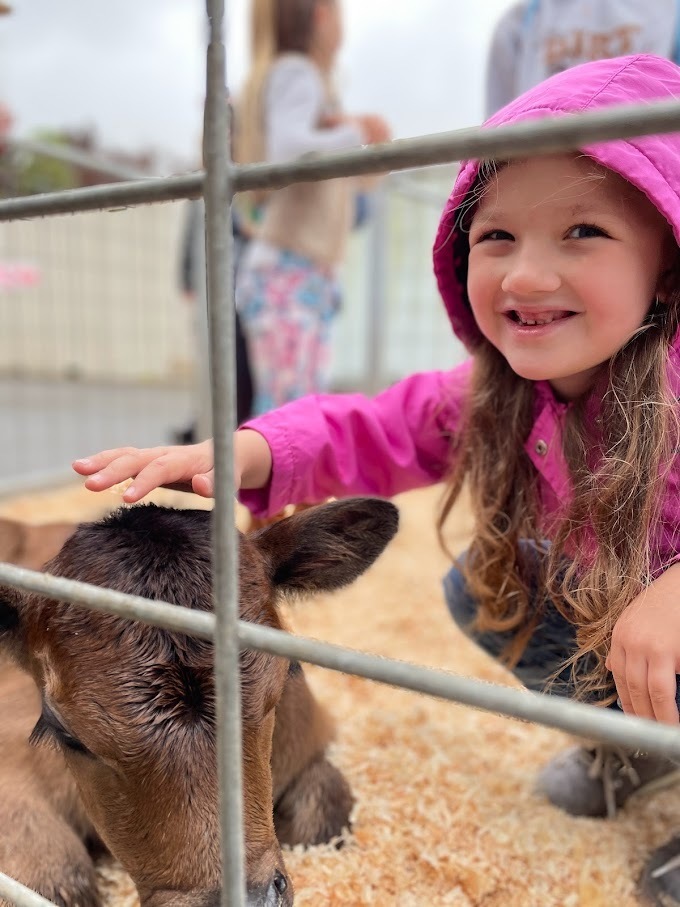 Mrs. Griffith's 1st Grade enjoying Ag Day at Ferndale High School. Thank you Ferndale FFA.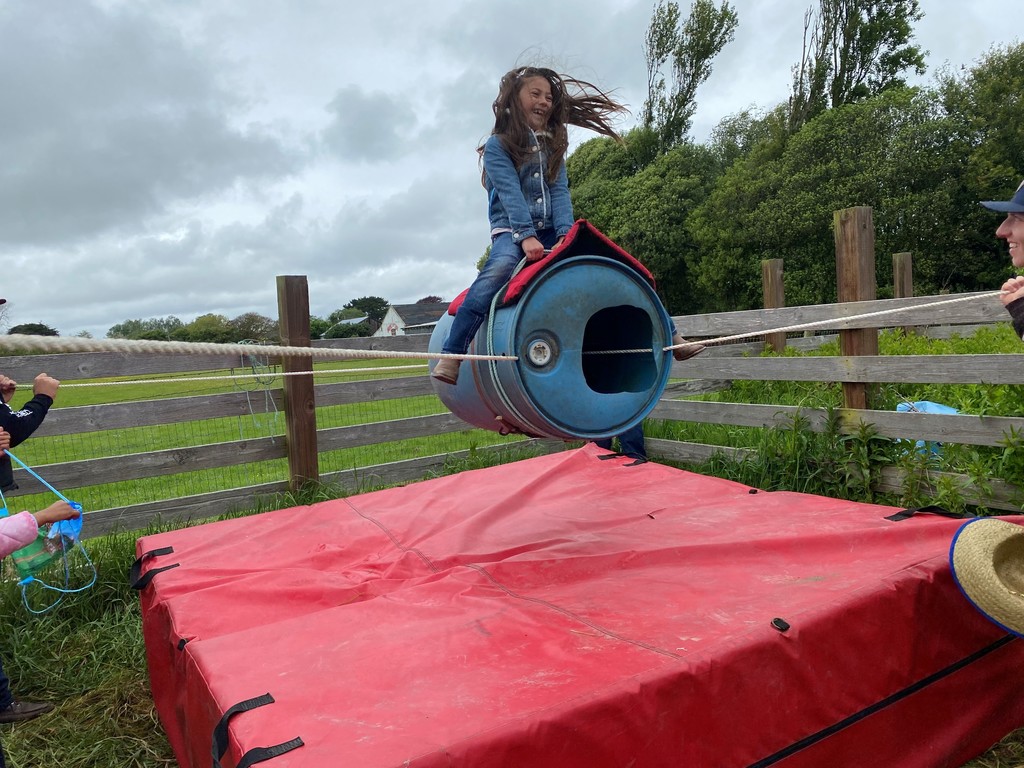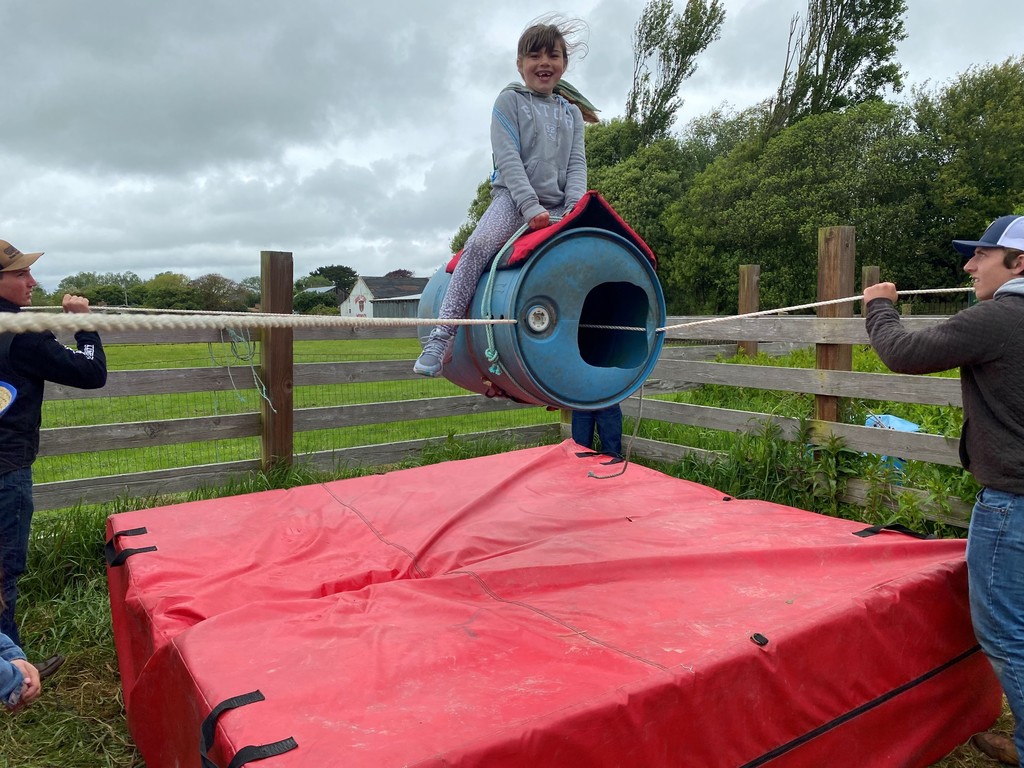 Kindergarten through 6th grade students visited the Ferndale High School Ag department this week. Students were able to see and learn about beef cattle, swine, goats, poultry, horses and more. The students also visited the farm to table garden and were each given string backpack to keep goodies the received while at Ag Day.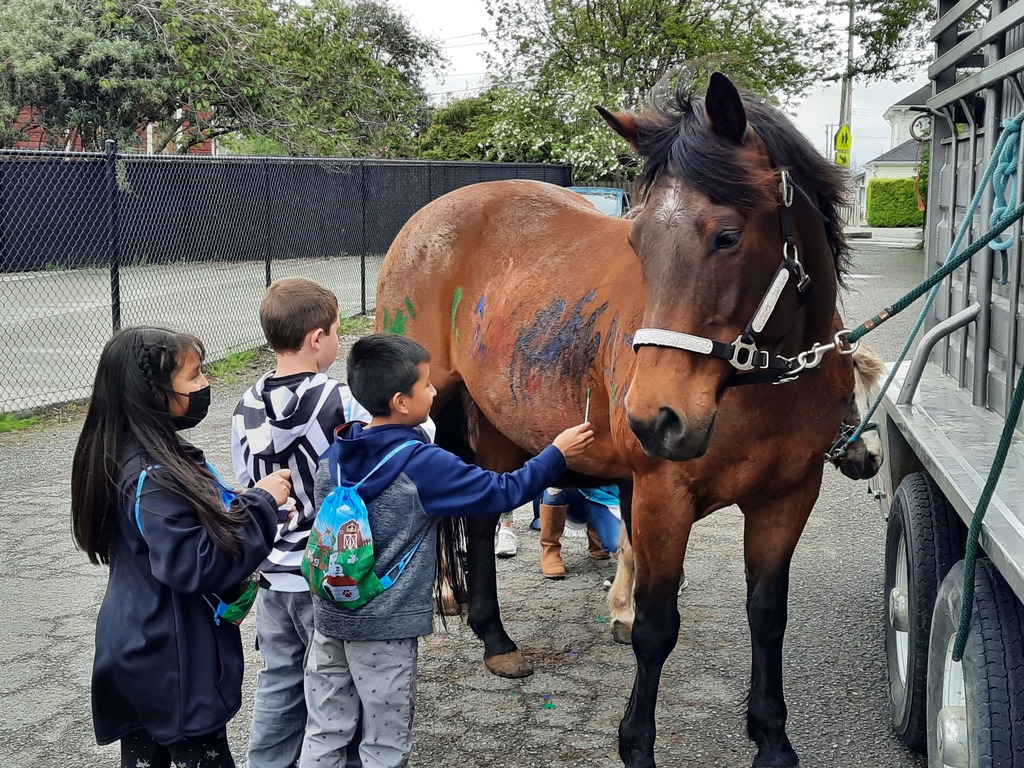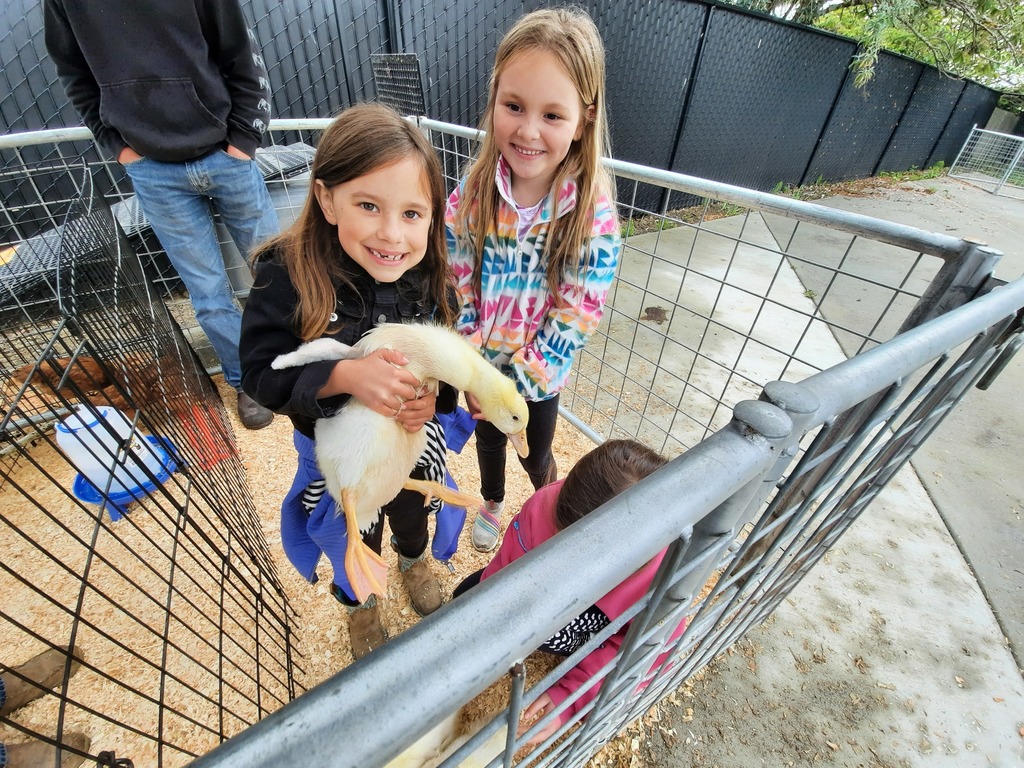 District 1 Dairy Princess Malela Fulton visited kindergarten and first grade. She read "Mr Brown Can Moo Can You" and taught us about the different breeds of dairy cows.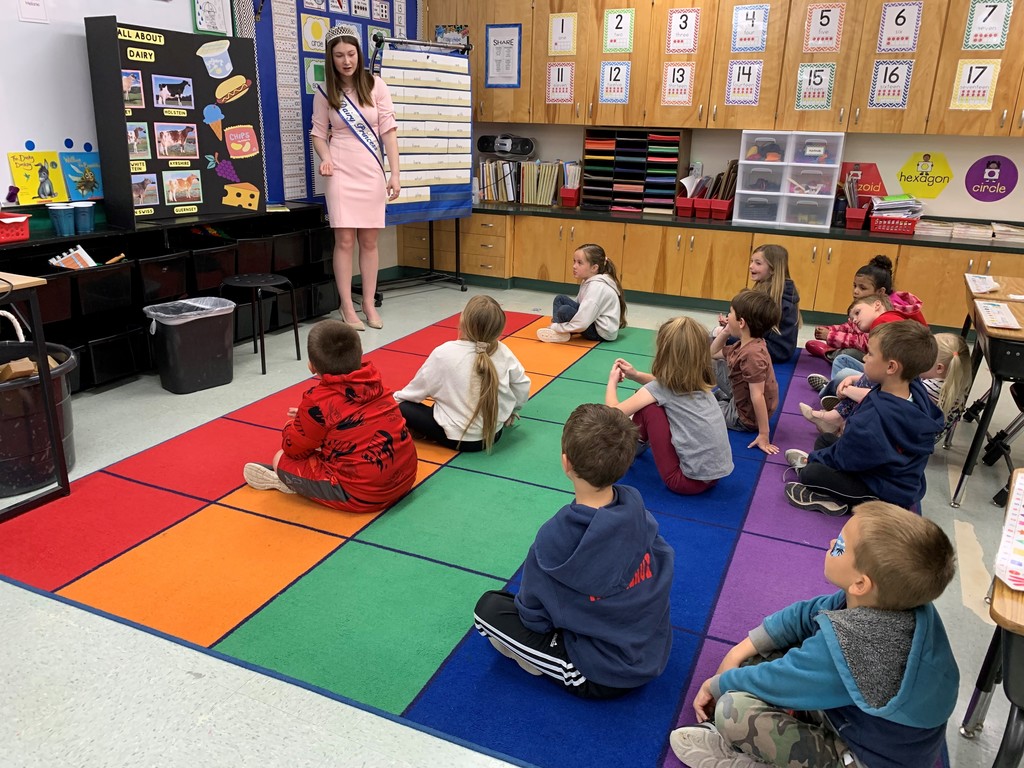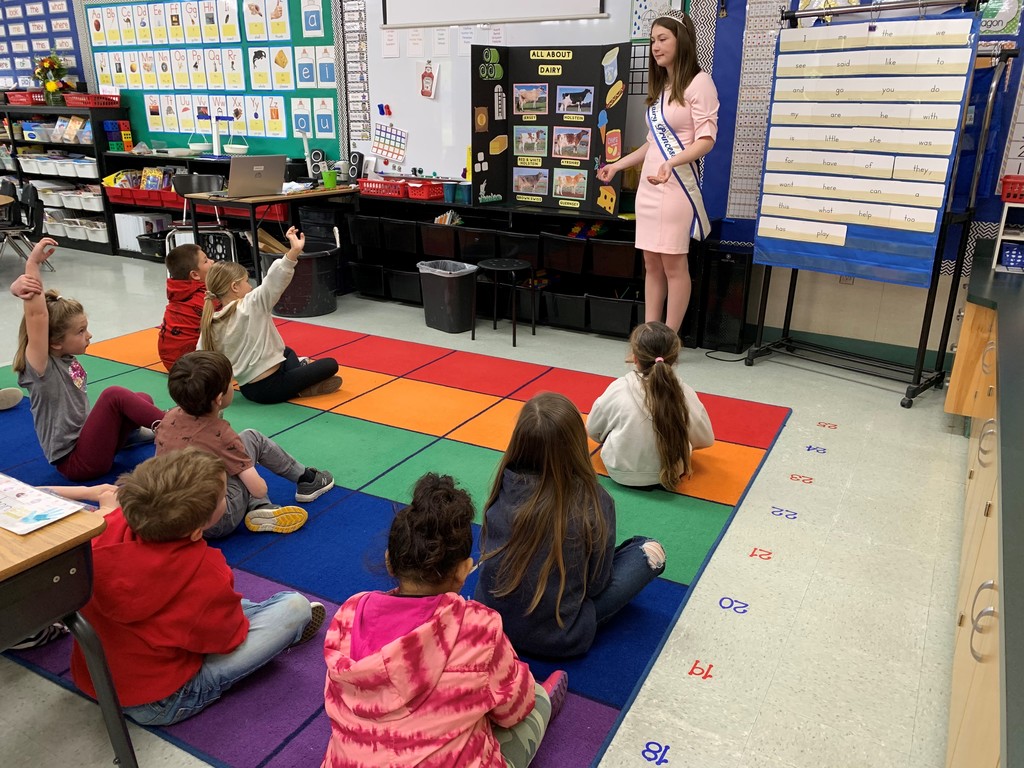 A few images of the 3rd Grade Play.




Remember to spring ahead for Daylight saving time this Sunday, March 13th.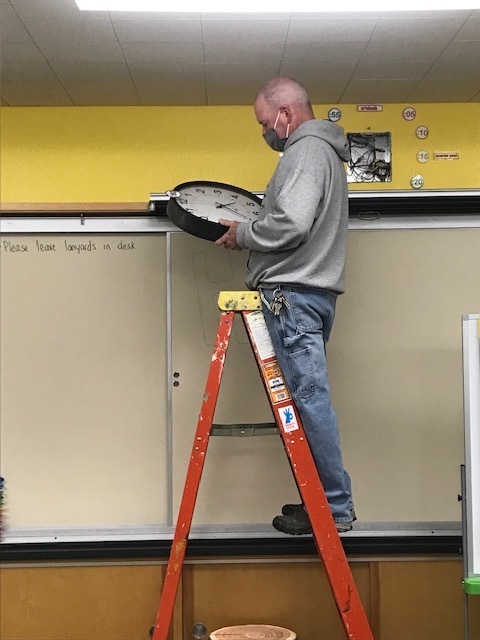 Hello Ferndale Schools Family, As many of you are aware, Governor Newsom and the California Department of Public Health announced that they will be lifting the indoor masking mandate for schools effective at the end of the day on March 11th. On March 11 at 11:59 pm the statewide school indoor mask mandate will expire for students, regardless of vaccination status. Ferndale High and Ferndale Elementary will continue to follow all applicable federal, state and local mandates related to the pandemic. This means beginning Monday, March 14th, Ferndale High School and Ferndale Elementary School will no longer require students or staff to wear masks. Please take the time to discuss this change with your student(s). As always, we ask students and staff to be respectful and understanding of the preferences of others - whether it be to wear a mask or to not wear a mask. Our schools will continue to have masks available to any students, staff or visitors that want to continue to use them. Thank you, Beth Anderson, Superintendent Hola familia de las escuelas de Ferndale, Como muchos de ustedes saben, el gobernador Newsom y el Departamento de Salud Pública de California anunciaron que levantarán el mandato de uso de cubre bocas en interiores para las escuelas a partir del 11 de marzo. El 11 de marzo a las 11:59 p. m., el mandato de uso de cubre bocas para interiores en las escuelas de todo el estado vencerá para los estudiantes, independientemente del estado de vacunación. Ferndale High y Ferndale Elementary continuarán siguiendo todos los mandatos federales, estatales y locales aplicables relacionados con la pandemia. Esto significa que a partir del lunes 14 de marzo, Ferndale High School y Ferndale Elementary School ya no requerirán que los estudiantes o el personal usen cubre bocas. Tómese el tiempo para discutir este cambio con sus estudiante(s). Como siempre, les pedimos a los estudiantes y al personal que sean respetuosos y comprensivos con las preferencias de los demás, ya sea usar una máscara o no usarla. Nuestras escuelas seguirán teniendo cubre bocas disponibles para cualquier estudiante, personal o visitante que quiera seguir usándolas. Gracias, Beth Anderson, Superintendente

Please note the regular Ferndale Unified Board of Trustees meeting on Wednesday has been moved from 7:00 pm to 5:45 pm. Thank you.

Remember....There's no school Monday, Jan. 17th in observance of Martin Luther King Jr. See you Tuesday.